There is a right way to sell your used BMW, and a wrong way. The wrong way is to not sell it to us here at Cash4Car. You will just end up getting less money if you sell it to someone else. The process will not be as stress free, and will probably take longer than if you sold it to us. We do things the right way! So, do you need a quick cash for BMW on the spot? Call toll free 0800 123 660 or get a free BMW valuation by filling this form today.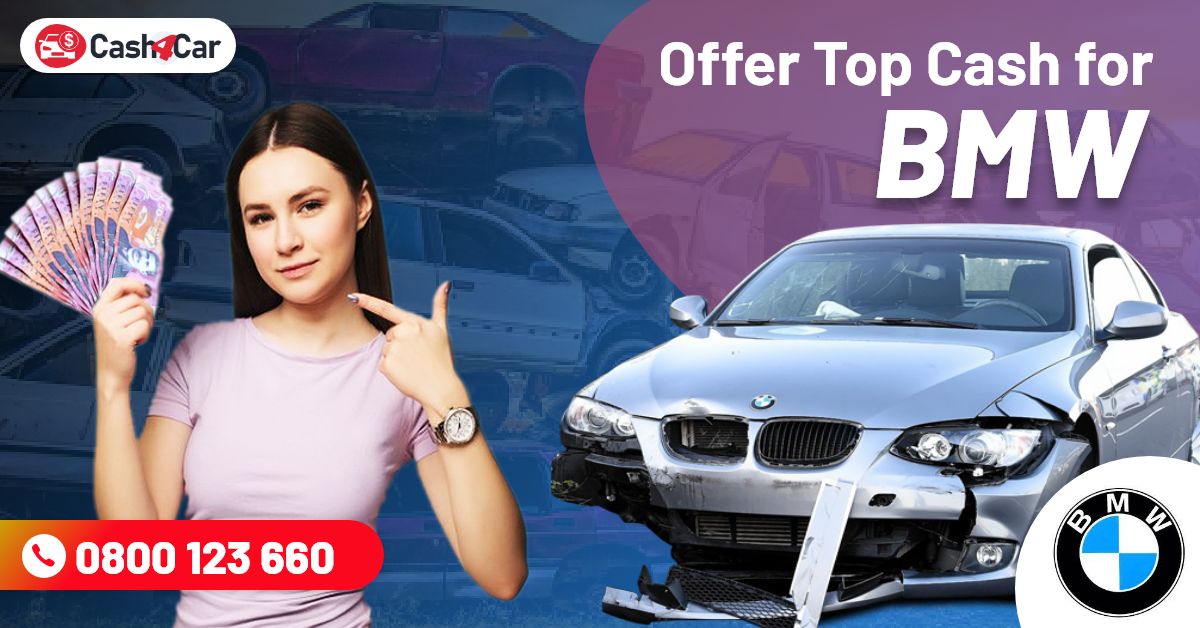 Top Cash Paid for BMW Vehicles
Selling something that is in scrap condition doesn't mean that you should just accept any offer that is thrown your way. You still have standards and deserve to have those standards met. Here at Cash4car, we strive to provide everyone who sells us their car with the best deal that we can offer. The most we pay for old BMW's is $7'999, which is a lot!
Hassle Free BMW Pickup Service
We don't only pay more than anyone else, matching any offers that exceed the one we provide. We ensure that anyone selling us their BMW keeps every last penny. How? By not charging for our amazing car removal service. Instead, when we come over with our removal truck to haul your car off, we will be doing so free of any charge.
Sell Your BMW For Cash, same day!
There isn't such thing as a BMW vehicle that we won't buy. Whether your scrap BMW is of the truck or van variety, or happens to be more of a Ute, SUV or 4×4, we will buy it. We will buy each and every single BMW model that is offered to us for sale as well. If you own any of the following models of BMW, or you own one that isn't mentioned, we will buy it no worries: M4, Z4 Roadster or Coupe, 3 Series Cabriolet, X1, X4, X6, Gran Coupe, M5, and so forth.
Get a Free Quote for your BMW
To see exactly how superior, we are to all our competition, why not get a free quote? It is dead-easy to get one, as you will see. All you are required to do is tell us your BMW's condition, age and model. To do this, you can either fill out the form that can be found on our website in an easy to spot location. Or call us up at the following number: 0800 123 660. We would love to hear from you!
NZ Nationwide BMW Dismantling & BMW Wrecking Services
Cash for BMW Auckland
Cash for BMW Hamilton
Whangarei BMW Removals
Quick Cash for BMW Wellington
Same day BMW Removals Tauranga
Sell BMW for Cash Palmerston North
More Posts You May Find Interesting